Caravans and Campers
Before we opened to the public we hosted a "trial" rally. The members provided us with plenty of ideas and suggestions for our future development.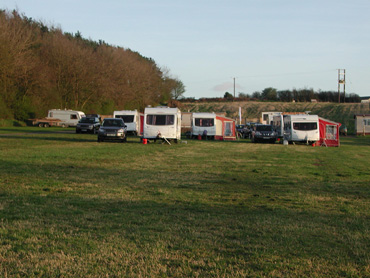 The Bridge Club was our first rally after the official opening and they enjoyed exceptionally good weather for this early in the season.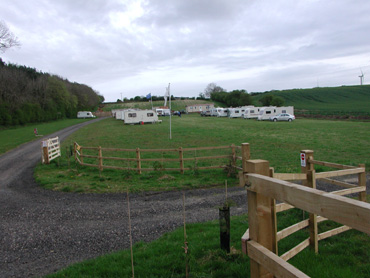 NE2000 Caravan Club, another early season rally.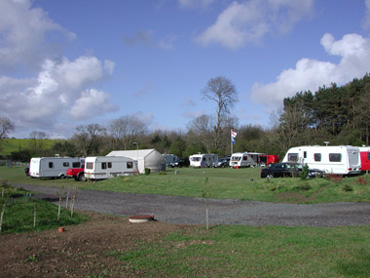 A year on and the NE2000 rally once again enjoy the good early season weather.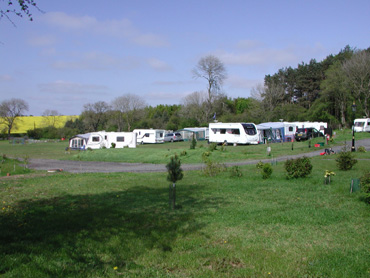 Our "trial" rally really noticed the difference on their return!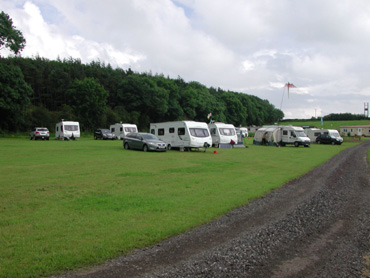 Mid summer of what would turn out to be the wettest year on record (so far!) and the weather's behaving itself, for the time being!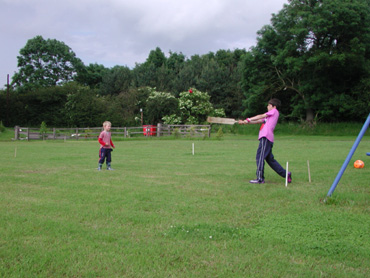 Hit for Six! The play area gets some use.
Still nice weather between the showers!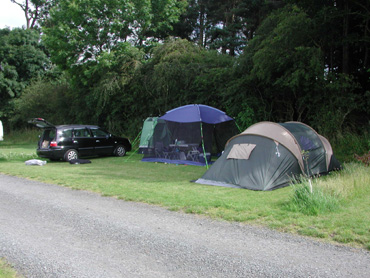 Plenty of room for tents as well as caravans.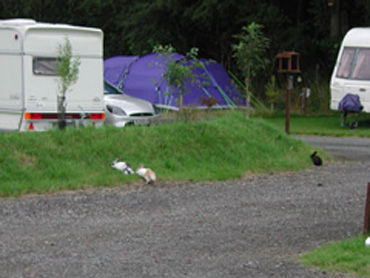 Not all our visitors have caravans or tents...............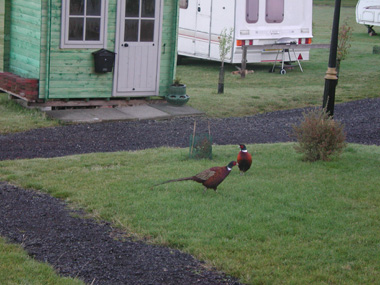 ......... for these two it was just a flying visit!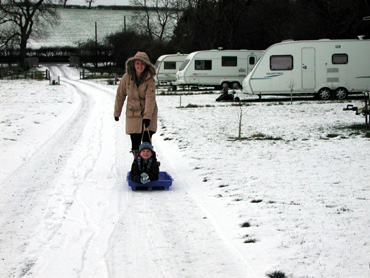 A bit of snow doesn't stop the fun!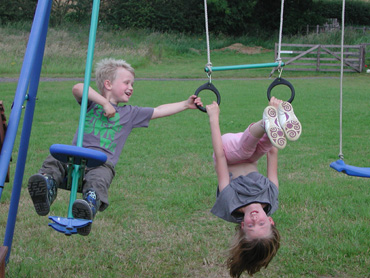 After a slow start at last the sun has put in an appearance; the kids are happy and the grass is growing.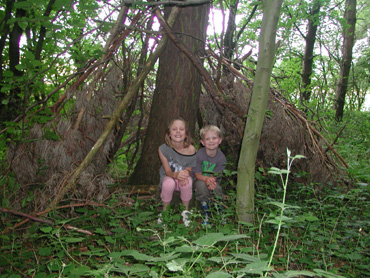 Can we have our tea here in the picnic area?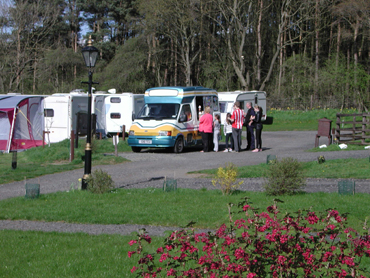 A warm Saturday afternoon and a cold ice cream; what more could you want?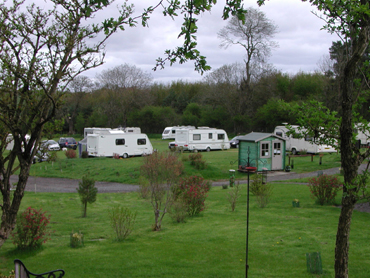 For once the Bank Holiday weather is doing what it should!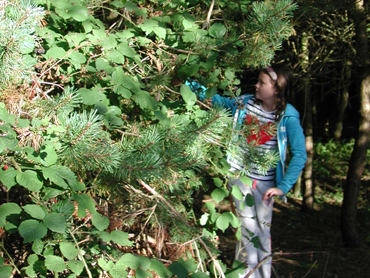 A bumper year for blackberries in the picnic area; a real treat with ice cream and free!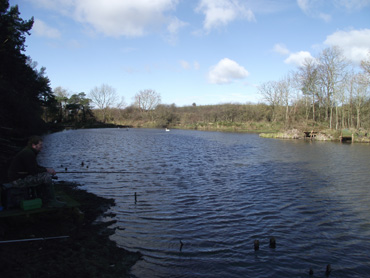 If fishing is your "thing", it's only a short stroll along the woodland path to the fishing pond for a spot of R&R.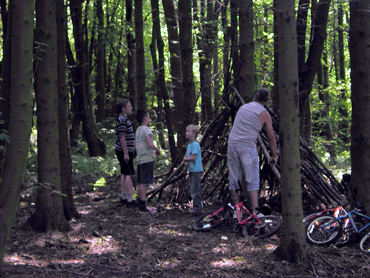 Time for some "constructive play" in the woods; for kids of all ages!!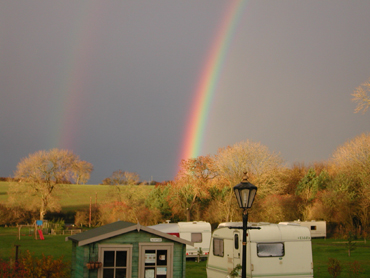 Even showers have their "up side".
Washing up is always a pain, but it's easier in a double drainer, full size sink.
We don't need a caravan; until it gets dark!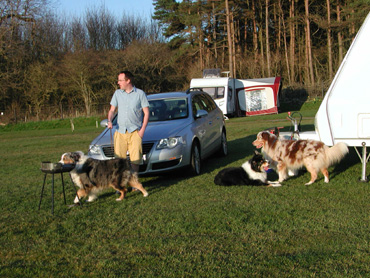 Yummy barbeque sausages, he's not looking is he?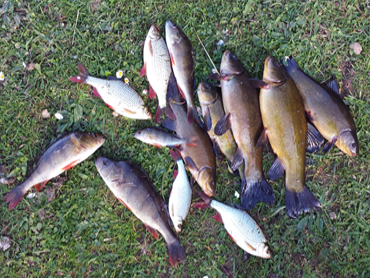 "Are there many fish in the pond?" We are asked this quite often, well here's the answer! It took a little over 2 hours to catch this lot.
PLEASE NOTE: Keep nets are not usually allowed, we made an exception on this occasion to record the proof.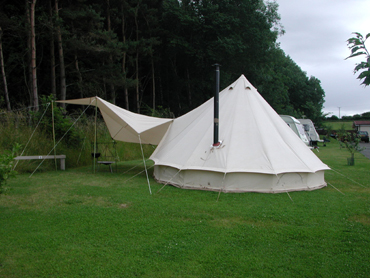 Now that's what I call camping; the owners belong to a Saxon re-enactment society but unfortunately they didn't have all their regalia and weaponry with them.
Maybe next time!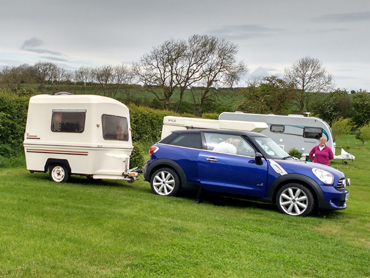 Is this the smallest caravan ever? It's definitely the smallest we've had stay at Woodside Ridge Caravan Park.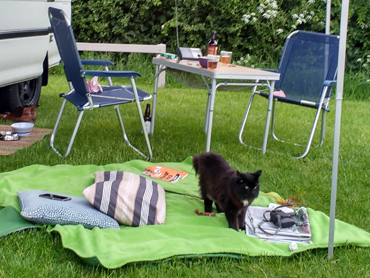 All dogs must be kept on leads; but who said anything about cats?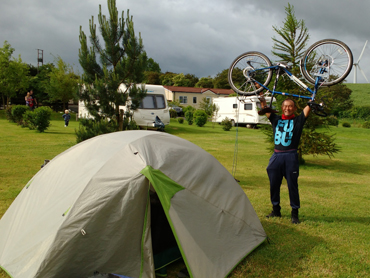 Forget about the "Tour de Yorkshire", Hideyuki Akiyama, from Japan, is half way through his "Tour de World"!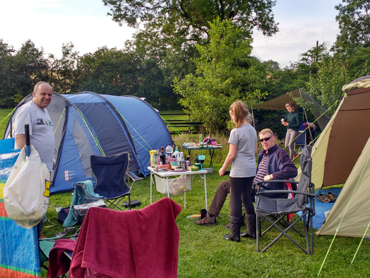 These happy campers from Scotland have really got things organized...........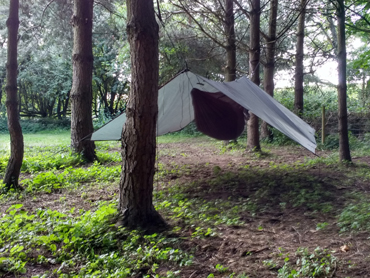 ........ and this is a first for Woodside Ridge Caravan Park, not a levitating tent, a hammock set up in the picnic area!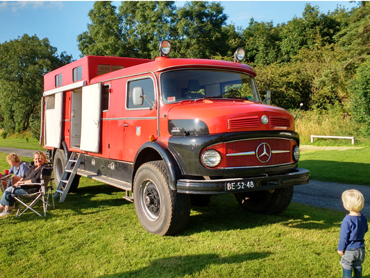 There are Camper Vans; there are Motor Homes; and then there are.......... Fire Engines!
What a Beauty (or should that be Beast?) and fully kitted out courtesy of IKEA!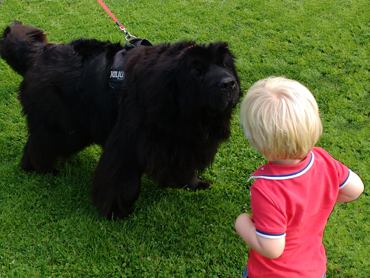 According to her owners Mia is a Newfoundland.
But I think I agree with the kids........ she's a baby Gruffalo!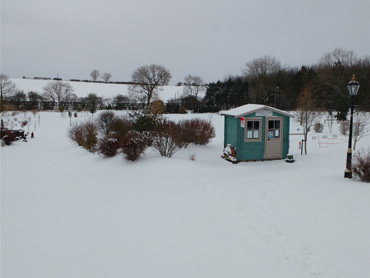 1st March 2018 but instead of caravans there is a good 25cm of snow with a wind chill making it feel like -9 degrees!
Bring on global warming I say (only joking!)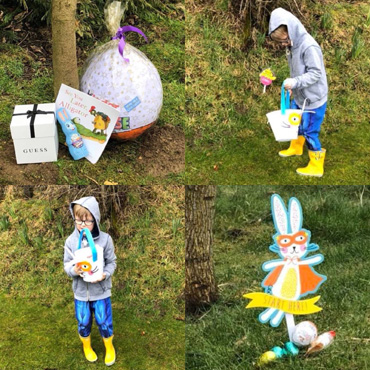 The Great Easter Egg Hunt unfortunately the kids found all of them before me!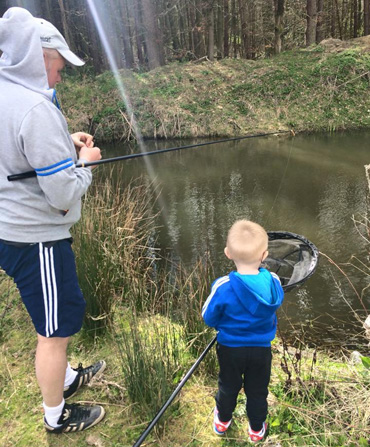 First time fishing with grandad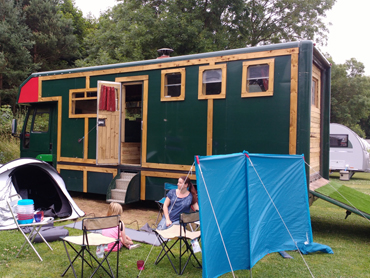 We've had a fire engine so why not a horsebox? Andrew did all the conversion work himself and once inside it's like being in a log cabin complete with log burner, brilliant!
Our grandson was a bit disappointed though - no horse!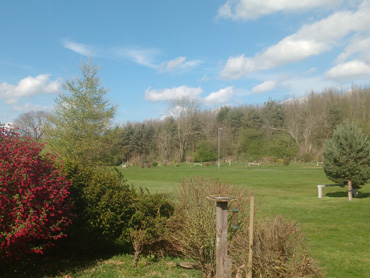 Blue skies and a gentle breeze; perfect!
But this is Easter 2020 and the country is in "lock down". The only caravans on site are those trapped here unable to be moved or occupied.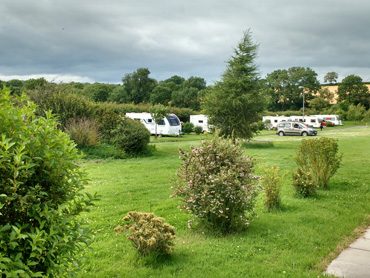 Independence Day 4th July 2020 open at last!
Slowly does it, no toilets or showers and only our regulars to start with until we see how the new COVID-19 mitigation regime works.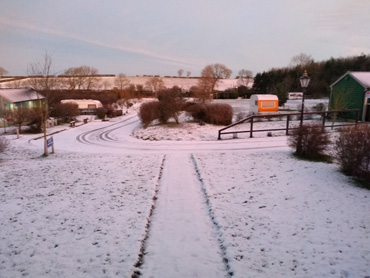 No need for dreaming it is a white Christmas here but we are in Tier 3 so closed and nobody to enjoy the blue skies and crisp snow but ourselves.