Amenities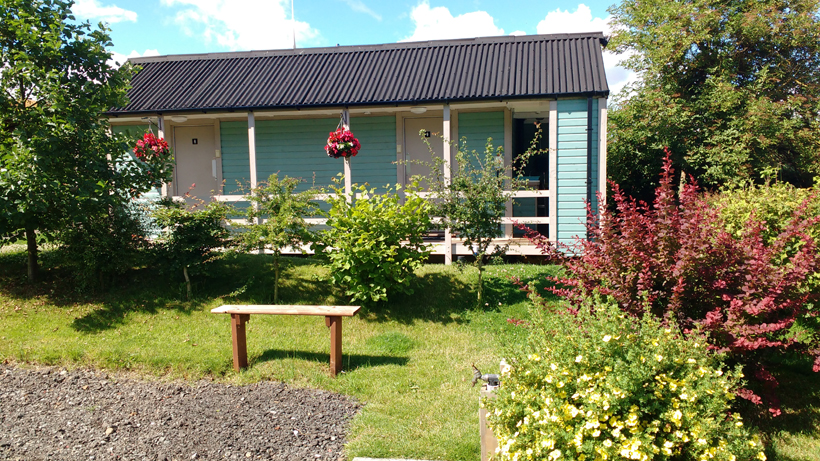 The Amenity Block has a covered veranda leading to the Ladies and Gents toilets, both of which are heated, and a "pot washing" area, which is enclosed but not heated.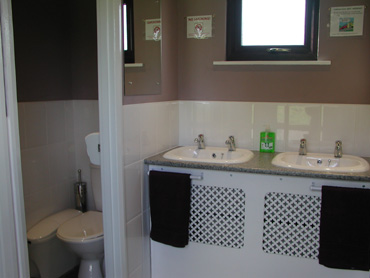 The photo on the right shows one of the two Ladies cubicles and the hand basins; the Gents also has two hand basins, with one cubicle and a urinal.
Both have a coin operated shower.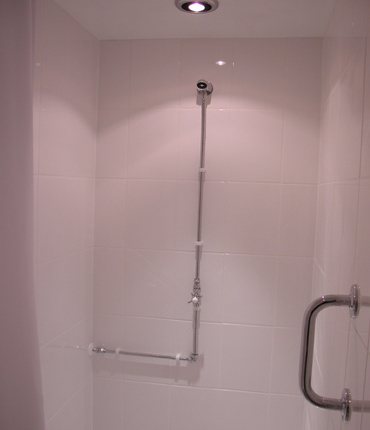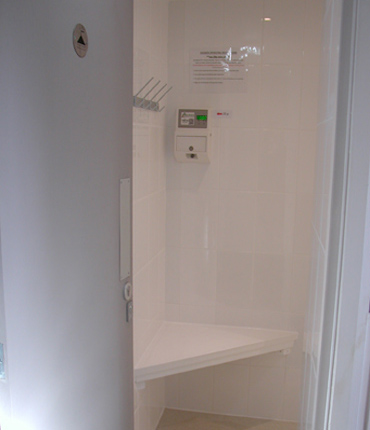 The showers use 20p coin meters, one coin will give ample time for a shower, but if you want longer then extra coins can be added.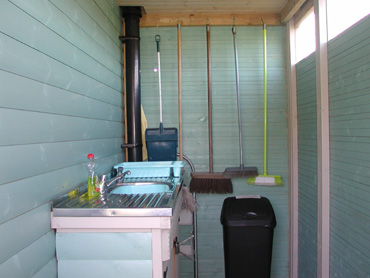 The washing up area has a full size double drainer and is enclosed; a lot better if the weather's not so good!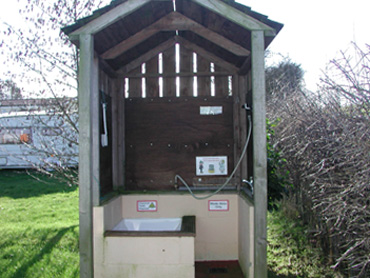 The Chemical Disposal Point (Elsan) is situated next to the Amenity Block.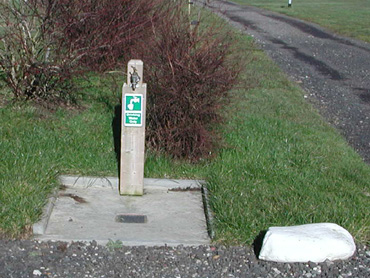 The two drinking water taps are positioned roughly diagonally opposite each other on the site, so at least one is within easy reach!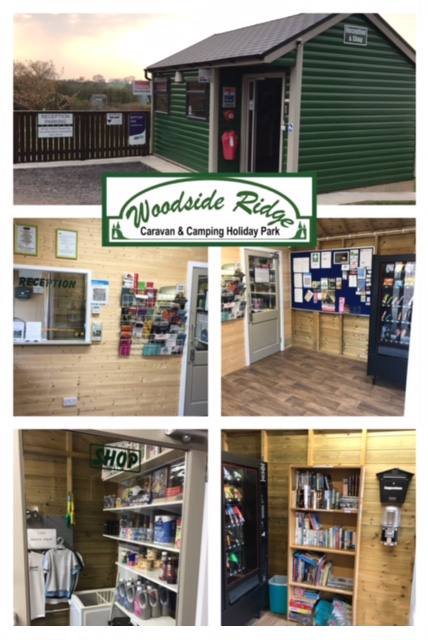 In "Reception", which is also the Fire Assembly Point, you'll find the shop, which stocks and sells basic items such as teabags, coffee, sweets, small toys, BBQ charcoal & more; there is a vending machine for when the shop isn't open.
There are also books, magazines and board games to use during your stay if you wish,information leaflets about places of interest to visit, menus for local pubs and take-aways as well as 2 USB charge points.
We Sell